Press Release: Viceversa funding round
The fintech startup has brought revenue-based financing to Italy, supporting the growth of more than 100 digital companies in six countries. The Viceversa funding round saw CDP Venture Capital as lead investor, together with other investors such as Azimut Libera Impresa, Kairos Partners, Italian Angel for Growth and other co-investors
Milan, May 8, 2023 – Viceversa, the startup that introduced revenue-based financing to Italy to support the growth of digital companies, has announced the closing of a €10M Series A financing round. The deal was led by CDP Venture Capital through the Service Tech Sub-Fund of Corporate Partners I Fund, whose limited corporate partners include BNL – BNP Paribas along with important co-investors such as Azimut Libera Impresa SGR (Azimut Digitech fund), Kairos Partners SGR (Kairos Ventures ESG One fund), Italian Angels for Growth (IAG), Fabrick, Raffaele Terrone (founder of Scalapay) and Paolo Galvani (founder of Moneyfarm).
This new fundraising follows the seed round closed by the fintech in late 2021 and led by Fasanara Capital. Since the start up, the company's total funding has amounted to €33M , in equity and debt financing.
Launched in November 2021 by Matteo Masserdotti and Pedro Salvi, Viceversa operates through offices in Milan and Dublin targeting companies that run an online business such as marketplaces, B2C and B2B e-commerce or subscription services, with the goal of making their growth sustainable. To do this, Viceversa has been one of the first European companies to introduce revenue-based financing, a tool for accessing fast and flexible capital, characterized by sharing a percentage of the financed company's gross revenue to repay the amounts invested. It is an alternative financial solution that has gained a lot of popularity in recent years and provides companies with the capital they need and enables them to continue growing sustainably. Viceversa's proposition is completed with an advanced analytics and insights platform that, by connecting the company's sales and marketing channels (Amazon, Meta, Stripe, etc.), allows the monitoring of key marketing KPIs, enabling companies to be in full control of their performance at all times. The latest product is an embedded finance solution designed for eCommerce and marketplace leaders.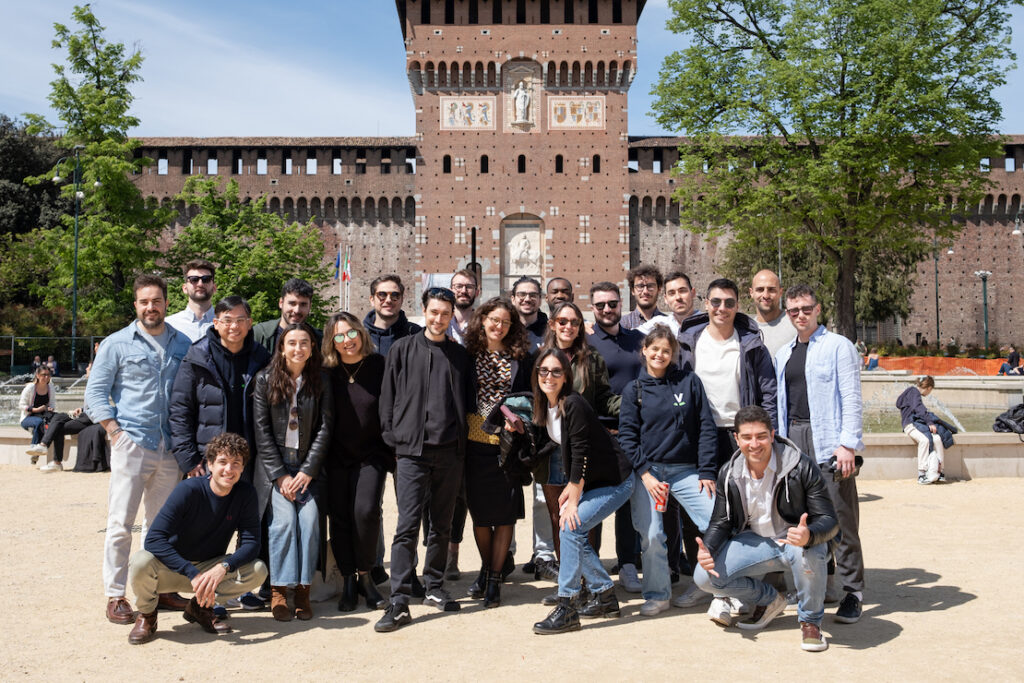 The selection of investments, as well as the creation of insights, are completely data-driven and based on proprietary machine learning and artificial intelligence models. In less than a year and a half since its launch, Viceversa has reached a total portfolio value of more than €25M, with clients in 6 different countries (Italy, Germany, Austria, Ireland, Switzerland, and the UK), and an average growth rate recorded by companies using the platform, exceeding 150%. The team, between offices in Milan and Dublin, counts more than 30 people with backgrounds in areas such as finance, data science, software engineering, marketing, and risk management
We are happy for this further sign of trust from investors, who have continued to believe in our vision of a new way of financing for digital companies, based on transparency, technology, and sustainability. The same values guide the activities of the entire Viceversa team every day. The first full year of activity has allowed us to establish our product in six countries in Europe.

Now we are ready to enter our next phase of expansion, always focused on the development of data-driven solutions to better support the growth of companies of the future. One of these, our new white label solution, will become the cornerstone for many eCommerce and Marketplace leaders willing to generate more value for their customers precisely at a time like this when companies are facing extreme difficulty raising capital. Our technology is creating an extraordinary impact both in terms of access to capital and performance.

Matteo Masserdotti, Co-Founder and CEO, Viceversa
Laura Scaramella, Partner of CDP Venture Capital Sgr and Head of the ServiceTech Sub-Fund of Corporate Partners I Fund, commented: " We are very pleased to have led an important Series A investment round in Viceversa, a promising Italian fintech company with a pan-European footprint. It has been growing at a strong rate and is spreading also in Italy a very innovative financing solution that fills a gap in the offer of traditional financial service providers, that of marketing expenses, one of the main growth drivers in the sector. Our investment in Viceversa is particularly representative of the strategic positioning of ServiceTech, a corporate venture capital reality verticalized on the tertiary sector with a focus on financial services. It is characterized by a close collaboration between the investment team and our corporate partners aimed at supporting them in their digital transition as well as in their dialogue with an expanding digital client base".
Last March, Viceversa received the Innovation of the Year award as part of the Fintech Awards 2023.
In the transaction, the fintech was assisted by Vitale & Co (financial advisor), with a team composed of Francesco Fornarelli and Enrico Biano, while Orrick (legal advisor) supported the startup with a team composed of Co-Managing Partner Attilio Mazzili and Managing Associate Pietro Fazzini. The investors were supported by CDP Venture Capital's in-house legal team and the law firm Cappelli RCCD. Azimut instead availed itself of the consulting services of FNDX (formerly Gellify).
About Viceversa
Launched in November 2021, Viceversa is a leading European fintech company operating through offices in Milan and Dublin with the goal of supporting the growth of the next generation of digital companies and becoming their financial and operational partner of choice. It has developed an innovative growth platform that helps companies consolidate their business in a sustainable way, with investments based on data analysis of the company's growth potential. Viceversa provides capital ranging from €10k to €5M to be used for digital marketing, shipping, and inventory needs, as well as providing businesses with a dashboard that allows them to collect, visualize and analyze insights on business performance in a practical and immediate way, helping digital entrepreneurs make better decisions.
Viceversa has reached a total portfolio value of more than €25M, with clients from six different countries (Italy, Germany, Austria, Ireland, Switzerland, and the UK) and a growth rate recorded by the companies it works with of more than 200 percent. It operates with a team of 30 people with previous experience gained in global companies. It recently won the Innovation of the Year award in the Fintech Awards 2023.
Similar stories
We are proud to share stories of our open network of entrepreneurs who have used Viceversa's funding to grow their digital businesses.
Want to save 57 days a year?
2 out of 3 businesses spend about 60 days a year only pitching for and accessing funds*. With Viceversa, you do it in 3.
*Source
Get Funded
Get Insights