Our mission and vision
Why we do what we do
At a time when all companies are rushing to get higher valuations and faster funding, our growth platform aspires to boost growth at a pace that is convenient for digital businesses. Viceversa envisions a new way of growth based on transparency and technology to support companies in a sustainable and ethical way. We are on a journey to revamp the European investment landscape. Are you with us?
Our story
Where it all started
After years of being a marketing expert and fintech entreprenuer, Matteo envisioned a company that uses data and technology to create better funding opportunities for the next generation of businesses. After the testing phase, Pedro, a former VC and investment banker, came onboard to build what Viceversa today stands for. Launched in November 2021, Viceversa is now an A-team of rockstars with backgrounds in finance, investments, data science, software engineering, marketing, risk management, user experience, and more.
Funding story
A timeline of our proudest moments
November 2021
23M Seed Round
January 2022
First 10 customers
May 2022
Data-driven model launched
June 2022
20 people in the team
October 2022
+20M of portfolio value
December 2022
Launched Growth Platform v1

Matteo Masserdotti
Founder & CEO

Pedro Salvi
Co-Founder & CFO

Alexandra Shneur
Growth lead


Nicola Mattiello
Revenue lead


Pier Luigi Segatto
Data lead

Patrick David
Design lead
Milestone numbers
Some KPIs that we are proud of, and are growing by the day
+20M
Total portfolio commitment
4463MB
Data processed by plaform
57days
Saved when pitching for capital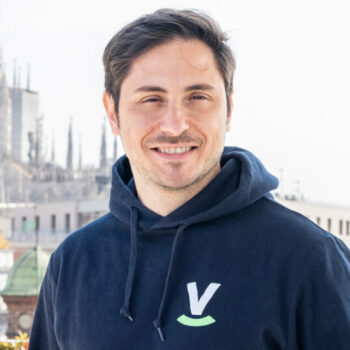 Viceversa is building the Growth Platform for the next generation of businesses, supporting them with data-driven funding, insights, and a whole lot more.
In the press
We are proud to share stories of our open network of entrepreneurs who have used Viceversa's funding to grow their digital businesses.