Give your customers more
Fast-tracked access to growth capital: Dilution-free, guarantee-free and hassle-free

Viceversa's growth platform provides valuable marketing and sales insights to drive profitability

Planned co-marketing activities to grow brand awareness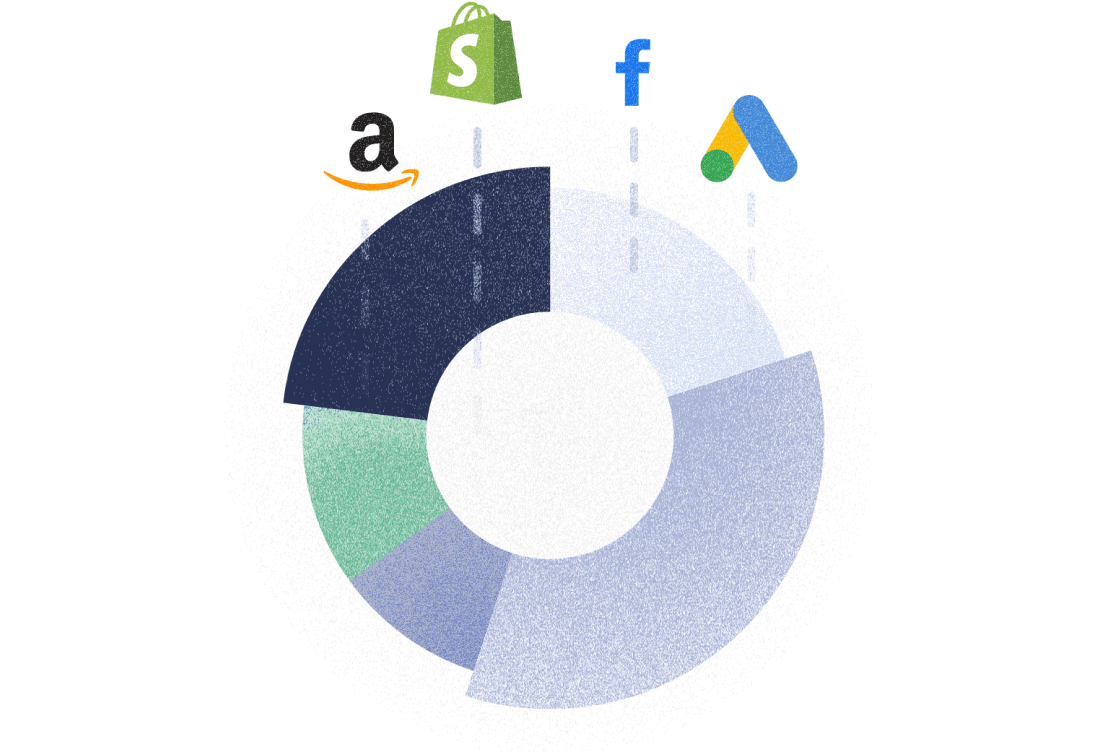 A new way of financing
With Bridge, your merchants can access capital without the need for collateral or personal guarantees, at the click of a button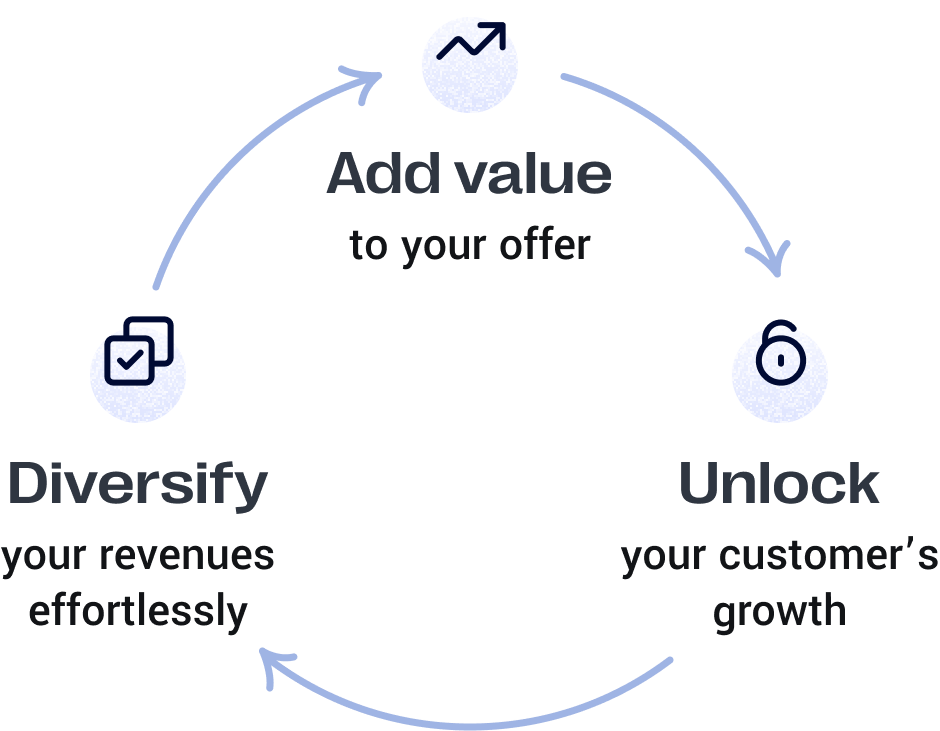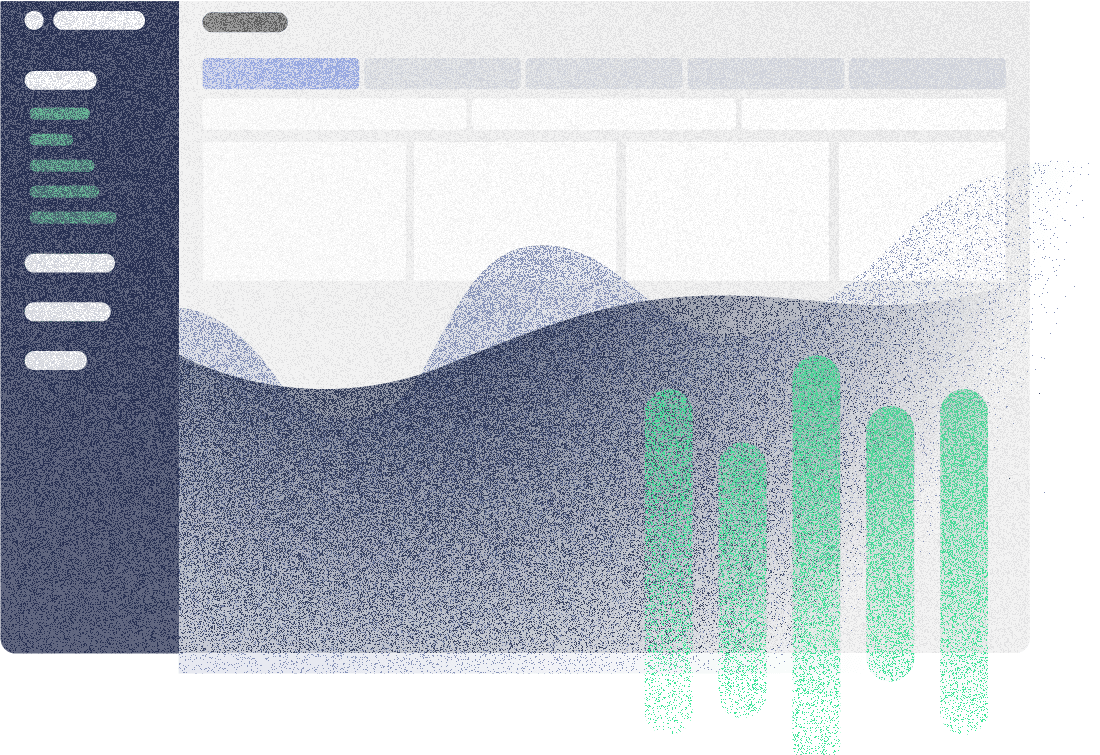 A range of solutions
Bridge can be customized to your needs.
This revolutionary embedded tech can be as simple as a button, or an integrated white label solution inside your own platform, enabling your merchants to access financial services seamlessly and effortlessly.
Marketplaces
Foster a sustainable and thriving ecosystem by providing funding opportunities to your merchants, including online restaurants and digital stores. This innovative solution not only establishes lucrative new revenue streams but also fosters long-term growth for you and your merchants.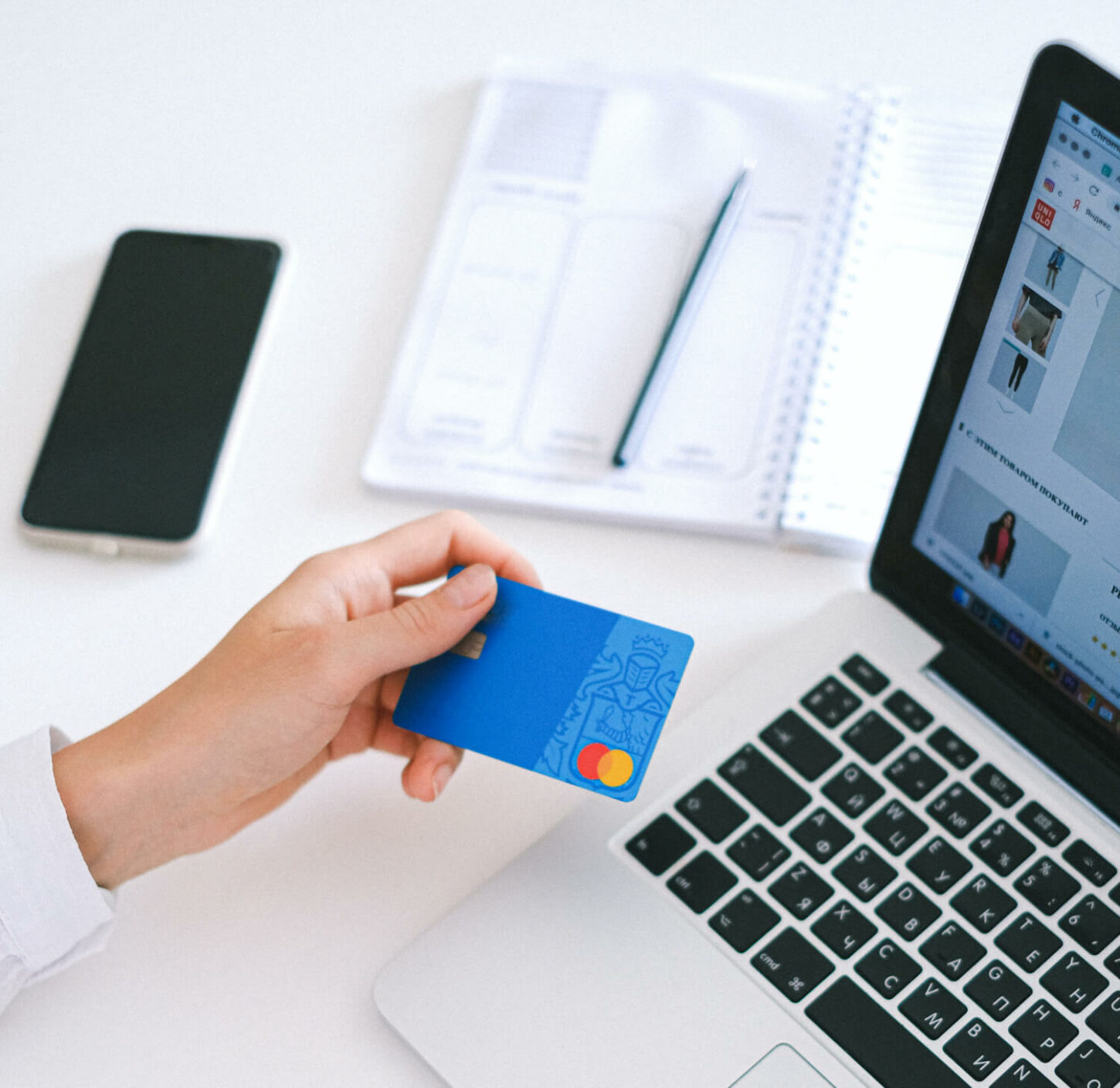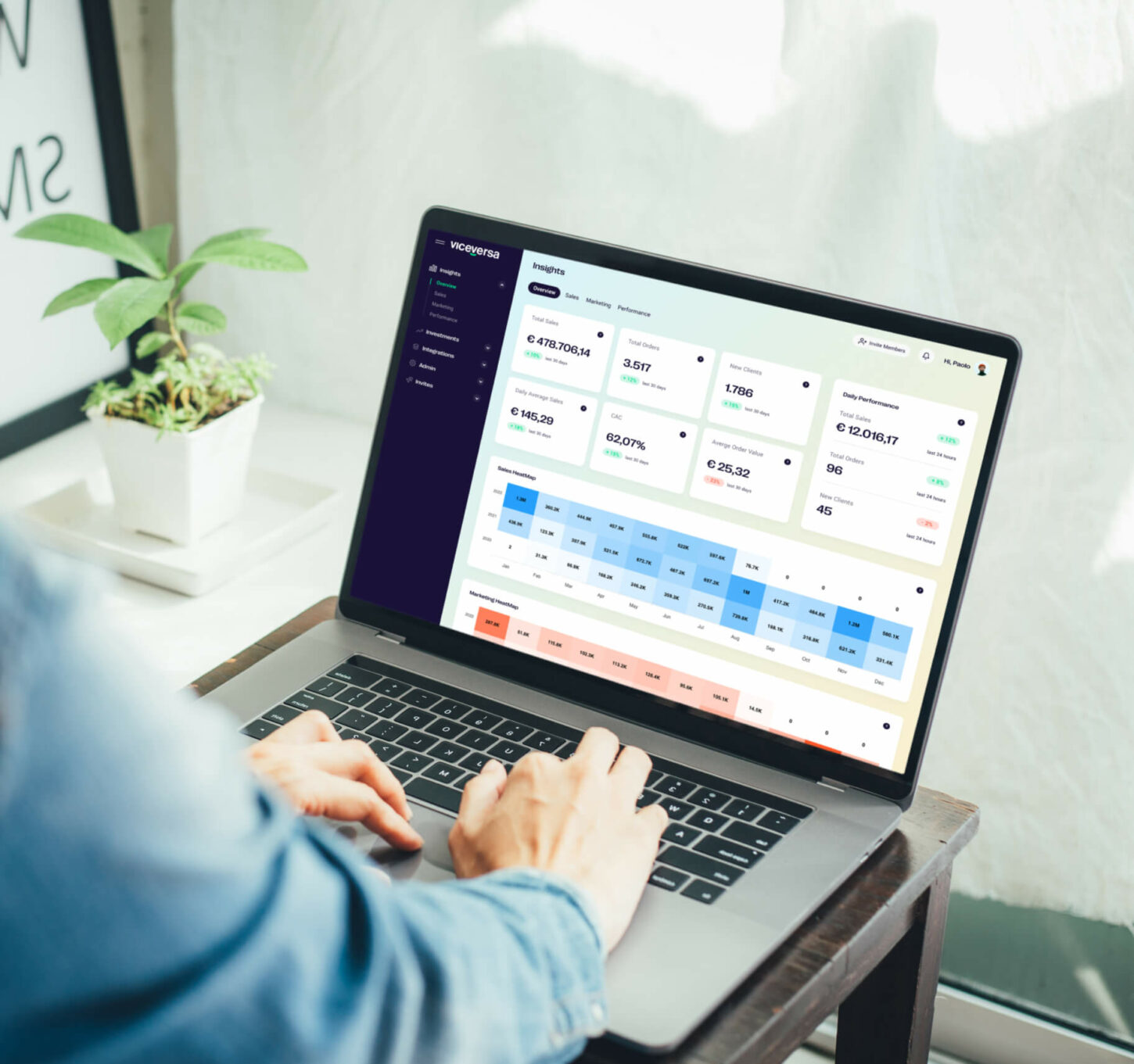 Financial Service Providers
Take the opportunity to expand your portfolio and get rewarded without taking on additional risk. By utilizing Bridge's RBF model, financial players can become a one-stop shop for all businesses, looking for traditional and non-traditional financing options.
Join Brigde
The best of financing, without the risk
Here's why Viceversa's embedded financing solution is for you

Diversify your offerings
Provide customers & merchants with access to RBF creating a more comprehensive and differentiated service

Optimise ad revenue
Merchants can use Viceversa's growth capital to invest in marketing and promoting their businesses on your channels

Build customer loyalty
Access to financing for your merchants means increased loyalty and long-term customer retention

Get integrated fast
A frictionless experience for your merchants, who can access funding opportunities without ever leaving your platform

Generate new revenues
Earn additional revenue as your merchants get funded successfully

Nurture the ecosystem
Take the opportunity to fuel the growth of small businesses and the entrepreneurial ecosystem through a win-win solution
Frequently asked questions
Connect Bridge to your platform
Fill out the form and we will get back to you