Customer retention in 30 days
At its core, Kali Shoes is more than just a footwear brand; it's a movement that challenges the transient nature of fast fashion. They specialize in artisanal Texan boots, each crafted with meticulous attention to detail, ethical standards, and sustainability. Based in Italy, they are committed to reviving and preserving the age-old traditions of Italian craftsmanship.
Challenge
One of the complex challenges that Kali Shoes faces, as they grow, is the ability to scale their artisan-focused brand without compromising on our core values of quality and sustainability.
One of the primary challenges they encountered during their Peak Season campaign was the inherent seasonality of the fashion industry. This dual-edged sword can lead to both spikes in demand and lulls, making inventory management and customer engagement a juggling act.
Solution
During this time, they launched the offbeat strategy: "Rediscover Craftsmanship" initiative. They aimed to blend the time-honored art of Italian craftsmanship with the immediacy and reach of the digital age. The campaign was primarily executed through Google and Facebook, their principal channels. They followed a two pronged approach:
Dynamic Inventory Management: They harnessed real-time analytics to predict demand surges and slumps, enabling them to make quick adjustments to their production schedule. This agility allowed them to meet customer expectations while minimizing waste, aligning with their commitment to sustainability.
Strategic Customer Engagement: They also focused on deepening relationships with existing customers while continuously acquiring new ones. For the loyal customer base, they rolled out loyalty programs and exclusive previews, thereby encouraging repeat purchases. On the acquisition front, they optimized their Google and Facebook campaigns to target potential customers who aligned with their brand values, offering them introductory discounts and educational content to bring them into the Kali Shoes fold.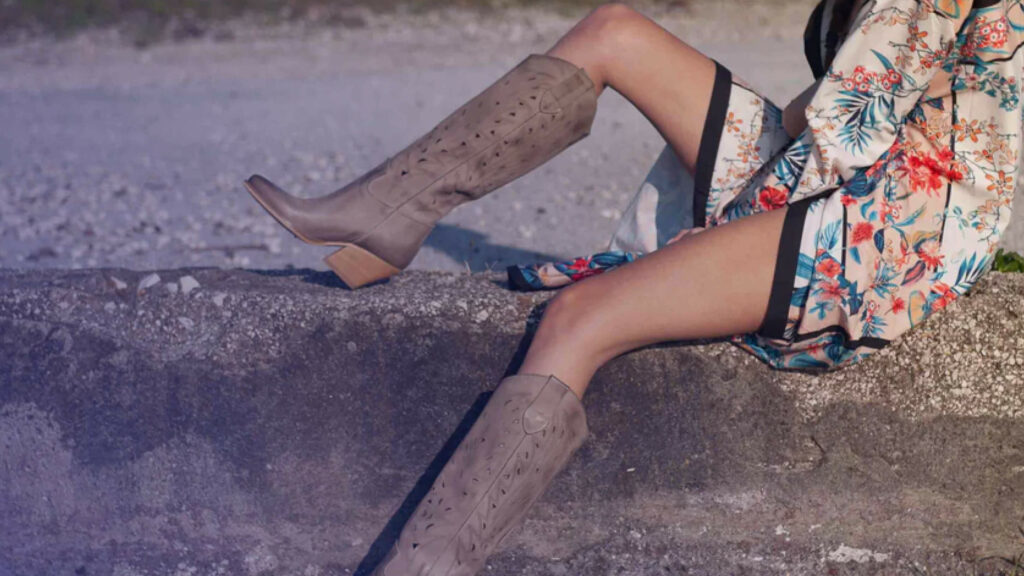 Viceversa's blend of flexible funding and actionable insights offers a holistic support system, enabling us to focus on what we do best.
Strategy
By using Viceversa's funding and employing these tactics, they were able to navigate the choppy waters of seasonality successfully, delivering a campaign that was not only profitable but also true to their brand ethos of authenticity and sustainable craftsmanship. Access to new markets, made possible by this funding, was also a strategic opportunity to explore new territories.
The campaign was designed to not only drive sales but also to deepen their relationship with the existing customer base. They leveraged Google's and Facebook's retargeting capabilities to re-engage users who had interacted with the brand but not made a purchase, offering them personalized incentives to complete their journey with Kali Shoes.
But the support from Viceversa extended far beyond mere funding. Viceversa's robust analytics platform empowered Kali Shoes to make data-driven decisions more rapidly and with calculated risk. Viceversa dashboard was instrumental in honing their marketing strategies, thereby optimizing their ROI and influencing their growth trajectory positively.
Results
The results were overwhelmingly positive, with a significant uptick in not just conversions but also in brand engagement metrics like average session duration and social shares. They believe the success lay in their ability to merge traditional values with modern marketing techniques, creating a campaign that was as informative as it was persuasive.
Viceversa's financing enabled expansion into new countries, allowing them to experience a significant increase in customer retention rate. Their presence in these new geographies helped diversify and consolidate their customer base. Viceversa's investment generated tangible growth in ROI.
Customer speak
Viceversa has been a great help in navigating this intricate landscape. This flexible funding model has been nothing short of a game-changer for us, allowing us to ramp up our testing efforts without the financial constraints typical of traditional loans. Unlike a conventional loan where you're on the hook for a fixed monthly repayment, Viceversa's adaptable approach, which scales as a percentage of our revenues, offers an unparalleled level of financial freedom and risk mitigation.
In a nutshell, Viceversa is the perfect partner for startups looking to scale thoughtfully. Their blend of flexible funding and actionable insights offers a holistic support system, enabling us to focus on what we do best—crafting high-quality, sustainable footwear while continually evolving as a brand.
Read more Peak Season success stories in our ebook: Peak Season Power Plays
Similar stories
We are proud to share stories of our open network of entrepreneurs who have used Viceversa's funding to grow their digital businesses.
Want to save 57 days a year?
2 out of 3 businesses spend about 60 days a year only pitching for and accessing funds*. With Viceversa, you do it in 3.
*Source
Get Funded
Get Insights