Online food delivery has never been as exciting as it is today. In a post-pandemic world, amid the ongoing advances in the restaurant business and changing consumer habits, it is the new norm. Cloud kitchens are becoming more and more popular in the F&B industry as consumers choose food delivery at home over dining out. According to one report by The Business Research Company, the global cloud kitchen market was valued at $56.67 Billion in 2020 and grew to $62.44 Billion by 2023. It is expected to grow an impressive $92.52 Billion by 2027 at a CAGR of 10.3%.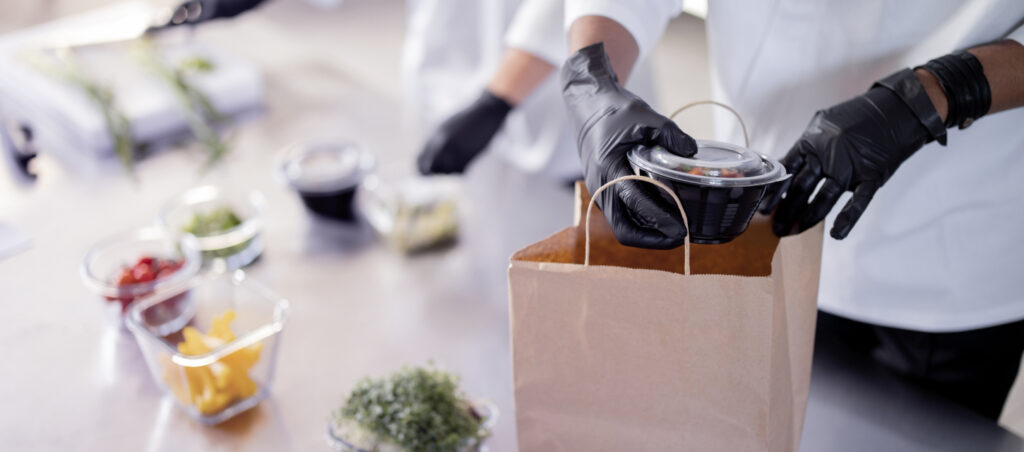 Most restaurant owners have begun to express interest in launching their own virtual kitchens along with their standard dine-in establishments to keep up with the changing lifestyle needs of their target consumers. Cloud kitchens are now viewed as perhaps the best way to operate a restaurant business due to a number of perks including cheaper running costs, better profit margins, reduced maintenance etc.
If you are also interested in starting your own cloud kitchen but don't know how to, in this article, we'll dive into how you can take a first step into this cool new way of serving up food. We will talk about a simple step-by-step guide for you to understand the process of opening your own cloud kitchen, including non-dilutive funding options that would serve right to any cloud kitchen. Read on to know how setting up a cloud/dark/ghost kitchen may prove to be more beneficial in these interesting times.
What is a cloud kitchen?
A cloud kitchen, sometimes known as a ghost kitchen, dark kitchen, or virtual kitchen, is a type of commercial kitchen where food businesses can create their menu items for takeaway and delivery. Contrary to conventional brick-and-mortar establishments, cloud kitchens allow the production and delivery of food products with low overheads.
Advantages of a cloud kitchen
Low cost of investment: A cloud kitchen does not need to fulfil the prerequisites for setting up a storefront, therefore there are no significant costs associated with real estate investment.
High flexibility: The ability to continuously experiment with the menu is a major advantage that the cloud kitchen model offers. This means that you won't have to continually print new menus and will be able to quickly adapt to emerging food fads and trends, and provide a wider variety of food selections. You may scale your business up or down as necessary, which is a significant advantage. You also don't need to be concerned about having an empty space if you need to reduce production during a sluggish period.
Higher profit margins: Running a cloud kitchen requires accounting for delivery expenses or third-party integrations (such as food delivery apps), but even with these costs taken into account, cloud kitchens are still significantly more economical than operating a brick-and-mortar restaurant, where infrastructure and operational costs quickly cut into your profit margin. You can provide competitive prices and test them to see how your customers react thanks to increased margins provided by a cloud kitchen.
Easy to scale: Another benefit of cloud kitchens is that they make it simple for restaurant chains to expand their presence across geographies without incurring significant real estate costs. If you already own a restaurant, this can be a quicker and easier way of reaching newer audiences, with lesser investment.
High scope for experimentation: The scope of experimentation is far greater in a cloud kitchen setting than it is in any other food-based model. If one of your new strategies doesn't work, you can immediately revert to your previous ones. Ideas can be very easily adapted and discarded.
Easy steps to set up your own cloud kitchen
Now that we understand that setting up a cloud kitchen is a more modern solution for restauranteurs, here is what you can do to establish your own.
1. Identify your target audience
The first step to starting any new business venture is to identify a target audience and research their needs and wants thoroughly. If you want to set up your own dark kitchen, you must first understand the taste, preferences, income level etc. of your desired user base. This will help you to make data-backed decisions for your offerings and price point.
2. Optimise your menu
Understanding what your customers are looking for is the first step. Finding the best way to serve them is the second. You can look for what your competitors are selling or bring something completely new to the table (pun intended!). Or you might already have a restaurant or F&B venture which can be curated or shortened as a 'take-away' menu. The recipes for success here are endless.
Grand View Research revealed that ​​successful cloud kitchens go for a single type of cuisine hence by keeping your menu focused, concise, aligned with your target audience's preferences, and regularly analyzing data and customer feedback you will be able to ascertain what items on the menu are a hit and which ones are not.
3. Choose a location
The beauty of this model is that your cloud kitchen doesn't have to be in a commercial location. It's allowed to use a neighborhood back alley or an industrial area. A low rent will result in cheaper brokerage fees. Your needs can be met perfectly in a small area. However, it's essential to ensure that there is a driver parking area for a smooth delivery system.
4. Get a license
As with every business, you need to ensure that all regulations are followed and that all necessary licences are obtained. With your cloud kitchen, the same holds true. Look up your local regulations regarding kitchen codes and ensure you follow them from the start, before your outfit scales and gets busier.
5. Hire skilled staff
For your cloud kitchen, you won't need to recruit a lot because there isn't a storefront or dining area. This reduces the need for a restaurant manager or wait staff. A cloud kitchen can be launched with just a few highly skilled employees who will be responsible for meal preparation and delivery. It is preferable to start with a small staff and gradually expand it as the company grows.
6. Embrace technology
A new-age model needs a new-age attitude. In the cloud kitchen industry, technology is indispensable. In order to simplify integrated online restaurant ordering systems and support other daily activities, it is advisable to invest in cloud kitchen software. These software are able to automate order taking, tracking, invoicing, and more. Since this model is primarily digital, this is a significant but crucial investment.
A good cloud kitchen software can increase the ease of handling a cloud kitchen through a centralised order-taking system, managing inventory, keeping track of operational activities like time taken to prepare a dish etc.
7. Create a marketing strategy
A cloud kitchen often loses visibility because there is no point of entry where consumers may just stroll in to explore the offerings. Strong marketing and branding strategies are needed to make up for this. You can choose a mix of options like – social media marketing, affiliate marketing, e-mail marketing, etc to promote your cloud kitchen. Digital marketing is key in such models. However, since most paid marketing efforts are heavy on the pocket, you can find easy, flexible funding options such as revenue-based financing. This brings us to…
8. Explore funding options
Even though starting your own cloud kitchen is more economical than setting up a traditional dine-in facility, there are several expenses like digital marketing, inventory maintenance, shipping, and various other expenses, that will be incurred. To meet these expenses you can explore funding options like revenue-based financing or RBF. It is a great alternative to traditional forms of funding since it makes capital available easily and quickly for scaling businesses that function digitally.
By financing your cloud kitchen with RBF, you enjoy access to funds without losing equity and acquire additional runway to meet short-term capital needs. Growing kitchens can leverage relatively advantageous terms and tenure to meet their long-term and short-term needs using current growth projections and track record. For virtual kitchens that are in the crucial stage of levelling up, revenue-based funding will aid in meeting vendor payments and other working capital needs effectively.
With Viceversa, you can fund your cloud kitchen fast and flexibly. All you need to do is:
Register on the Viceversa platform and securely connect your business and marketing accounts. Find out if you're eligible for funding right away.
Accept a tailor-made offer out of the funding offers received within 3 days of signing up.
Use the data-driven analytics platform to make decisions that boost the growth of your cloud kitchen.
Pay a small percentage of your revenue as you grow, without the burden of personal guarantees.
Know more about revenue-based financing here.
Ready to launch your cloud kitchen?
With rapidly changing consumer needs and preferences, the cloud kitchen market was valued at $497,500.0 Million in 2020, and is projected to reach $3,059,911.9 Million by 2030 in Europe alone, reveals a databank by Marketresearch.com. In conclusion, today's cloud kitchen industry is a flexible, affordable, and high-profit-making option in the F&B sector with a fairly easy set-up process. If you are an entrepreneur with a vision to set up your own virtual kitchen and are looking for a non-dilutive option to fund your business, check us out at Viceversa.
Interested to hear more? Check out Viceversa's RBF platform today.
Similar stories
We are proud to share stories of our open network of entrepreneurs who have used Viceversa's funding to grow their digital businesses.
Want to save 57 days a year?
2 out of 3 businesses spend about 60 days a year only pitching for and accessing funds*. With Viceversa, you do it in 3.
*Source
Get Funded
Get Insights