As the year 2022 comes to an end, we at Viceversa wanted to take a moment to reflect on the past 12 months and share our gratitude for your continued support.
Even if it seems that we are working together from a very long time, this has been the first year of full operations for us. So now is time to make a first review of the year, the struggles, the opportunities and the challenges that we have encountered over the journey.
Our Mission
Viceversa aims at becoming the growth platform that every digital business (ecommerce, Saas, marketplace) should look for to boost its growth with equity-free investments and data-driven insights.
We are looking to become the financial and operational partner for the next generation of digital businesses, to help them make better decisions.
Why a Growth Platform
We lived an unprecedent time of free-money that pushed companies in a continuous rush to get higher valuations and faster funding, both in private and public markets. Soon after the Ukrainian conflict started, markets entered in a dowturn phase – that is probably just at the beginning – where increase in interest rates and globalized inflation made the rest.
Tech companies valuations start falling, firstly for listed companies and then for private companies. Those companies that aren't yet profitable, struggled in raising new funds and got to rethink their strategies. No matter their growth rates, previous rounds, captables, etc.
At Viceversa we are building an easy-to-use growth platform that aspires to boost growth at a pace that is convenient for every digital businesses.
We do this by providing flexible growth capital from €10K to €5M for digital businesses within three days along with an increasing set of growth analytics that allows companies to collect, visualize, and analyze all of their data in one place to make better business decisions.
Viceversa envisions a new way of growth based on transparency and technology to support companies in a sustainable and ethical way.
Goals
Only one year from our seed round, that provided the capital to begin with the investment activity, we surpassed the threshold of €1.0M ARR and managed to build a diversified portfolio of a totale value of €22.0M+ with clients from 6 different countries (IT, DE, AT, IE, CH, UK), growing at an average 40% MoM rate.
In 12 months our team grown from being just the two founders to +30 talented professionals from the finance, business, and tech industries, and more positions are open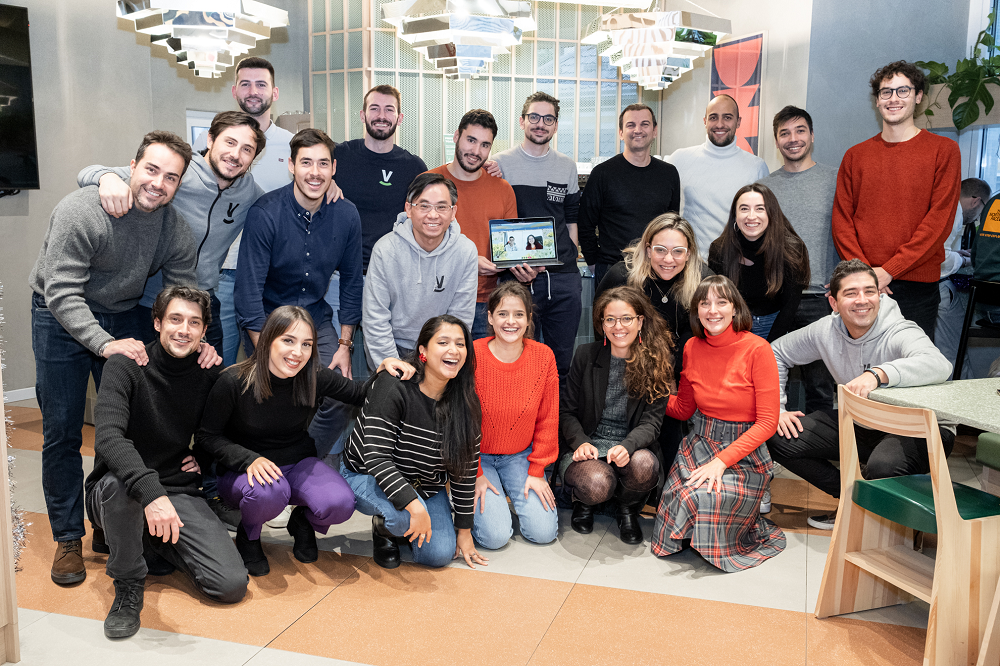 Some other goals we are very proud of:
23 Milion € of capital raised
+ 1.000 companies connected to our platform
+ 4,463 GB of data processed
8 nationalities rappresented by out team
2 offices: Milan & Dublin
+ 100 years of experience in Marketing, Finance and Tech
Key takeways
This year has been unlike any other and it's clear that adaptability and resilience have been key themes for us, and everyone in the tech industry. With the complex context of the world around us, we've had to learn to be flexible and open to change, while remaining committed to our goals. This has included embracing feedback, going above and beyond in our efforts, and taking accountability for our actions.
We also learned the importance of duty and responsibility, both to our customers and partners, and to each other as a team.
As we move into the new year, we are excited about the opportunities that lie ahead. Looking ahead to 2023, we are excited for what the future holds as we are just getting started.
We are eager to continue growing and improving, and we know that with your support, we will be able to achieve even greater things.
Here's to a bright and successful future together!
Happy New Year!
Similar stories
We are proud to share stories of our open network of entrepreneurs who have used Viceversa's funding to grow their digital businesses.
Want to save 57 days a year?
2 out of 3 businesses spend about 60 days a year only pitching for and accessing funds*. With Viceversa, you do it in 3.
*Source
Get Funded
Get Insights