Who's coming?
It's a great chance to build connections with international VCs, experts, entrepreneurs, and the tech ecosystem. Meet up with business owners and innovators who are looking forward to talk #technology. This party aims to bring together forward-thinking investors, founders and like-minded tech professionals from all over the world.
---
Join us for this adventurous evening of metrics and merriment.

Scenes from 2022
We're excited to host you. Sign up now.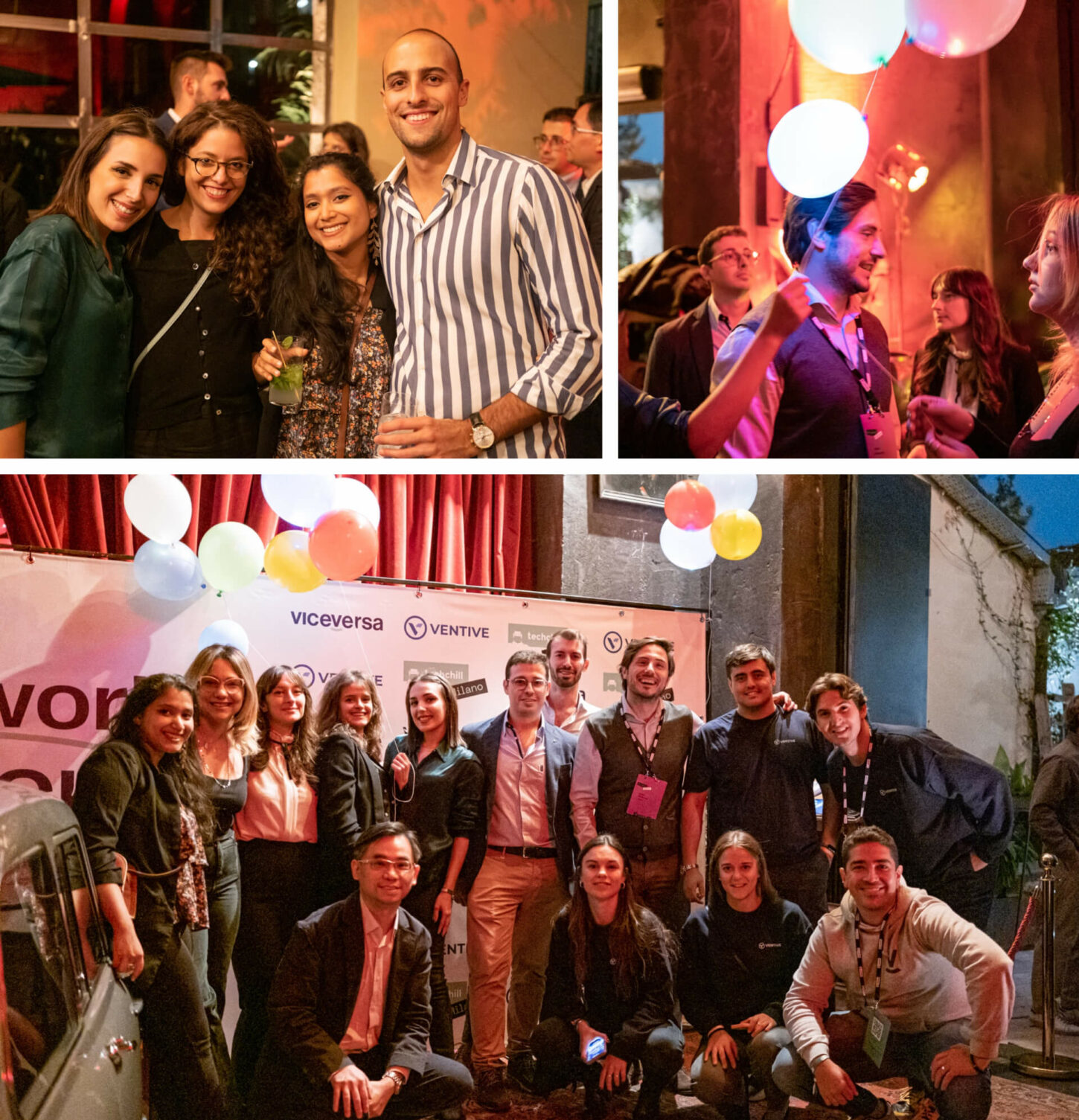 The event is now over. Sign up if you want to stay updated on news from Viceversa.
Meet the hosts
Viceversa is a leading European fintech company that aims to become the financial and operational partner for the next generation of digital businesses. We built a powerful growth platform that boosts businesses at the pace they want with equity-free investments and data-driven insights, to help them make better decisions.
Ventive is an investment and consultancy company for pre-seed and seed startups. Their vision is to bring innovation to the Italian ecosystem allowing startups to join a complete ecosystem about skills, know-how, venture capital, strategic decisions, and corporate finance advisory.